Located on the rocky point of Baie des Fourmis in Beaulieu-sur-Mer, behind which rise the monumental cliffs of Eze, Villa Kérylos is a real invitation to travel and a tribute to Greek civilization.
Original reconstruction of a residence of ancient Greece, Villa Kérylos is the realization of a dream, that of Théodore Reinach, archaeologist and French statesman, fascinated by Greek civilization. It is also the result of an exemplary collaboration with the architect Emmanuel Pontremoli, passionate about this project.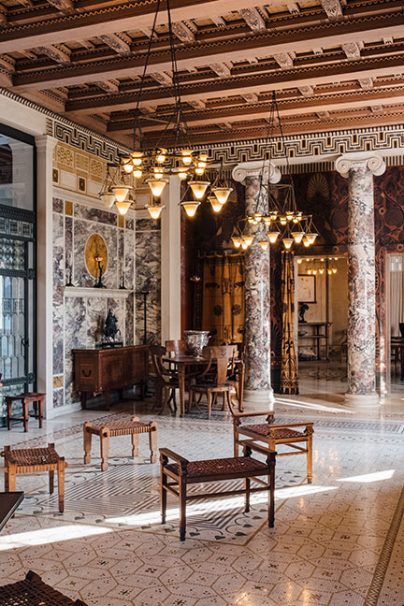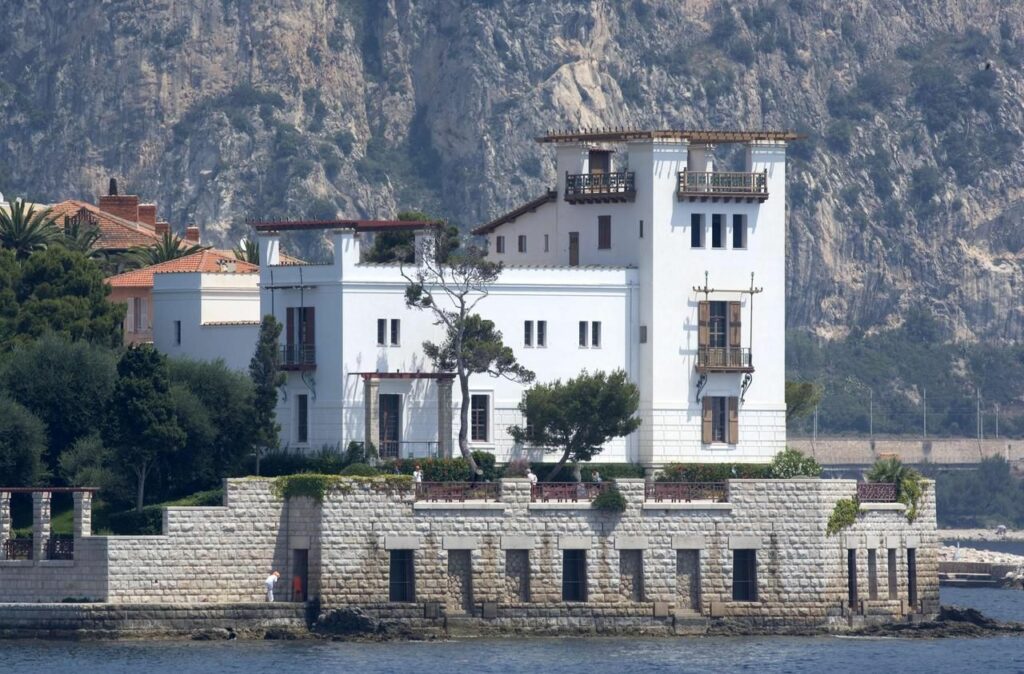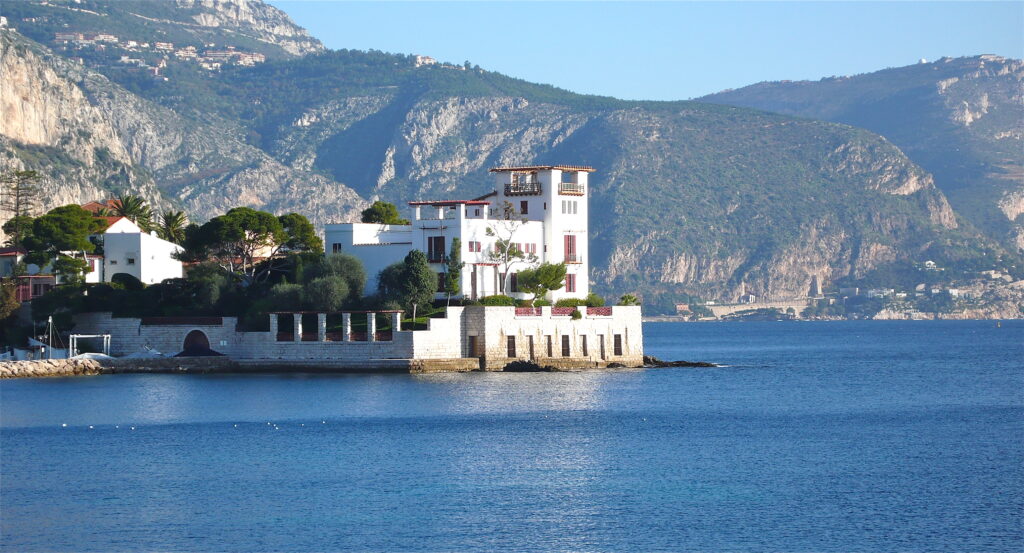 Opening times:
From May the 28th, 2023
Ticket price: 11.50€
VILLA EPHRUSSI DE ROTHSCHILD
Located between Nice and Monaco, overlooking the Mediterranean, the Villa Ephrussi de Rothschild is a magnificent palace surrounded by nine thematic gardens: French garden, Spanish garden, Florentine garden, lapidary garden, Japanese garden, exotic garden, Provençal garden, rose garden. An invitation to travel!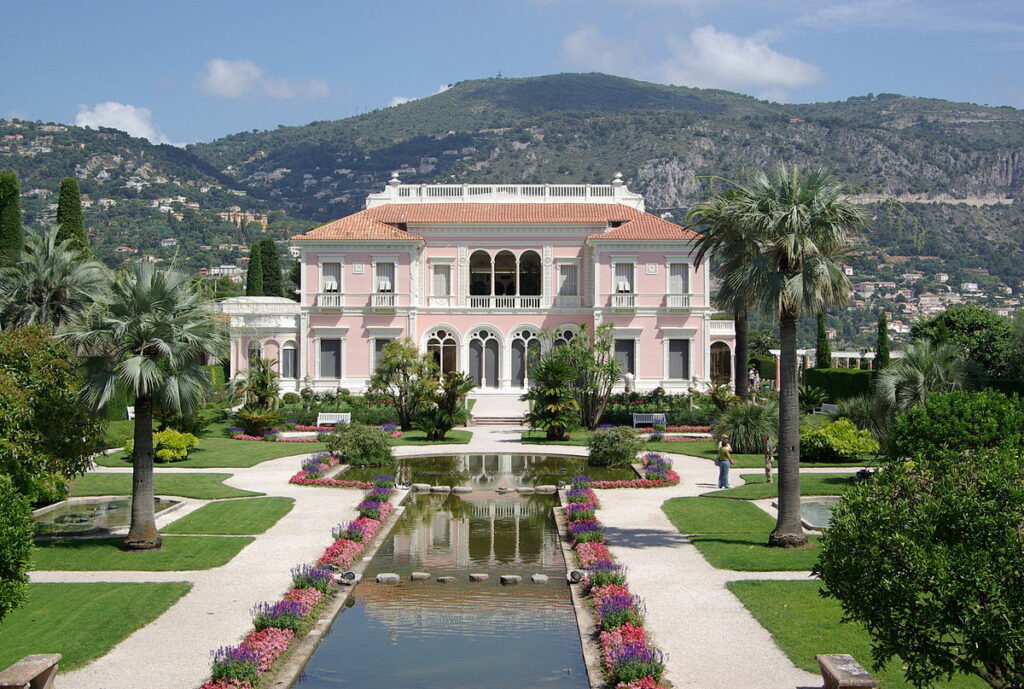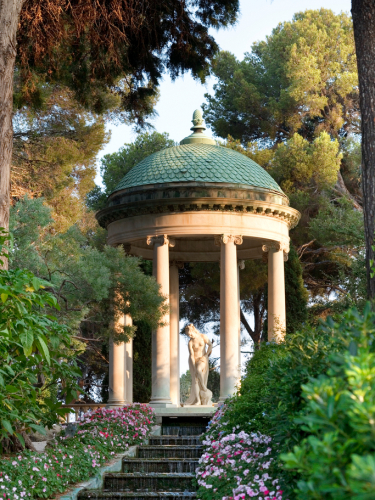 Opening times:
10 am to 6 pm
Ticket price: 16€
The museum, opened in 1963, is located in the Villa des Arènes, a 17th century villa in the Cimiez district. The museum houses 68 paintings and gouaches, 236 drawings, 218 prints, 95 photos, 57 sculptures and 14 books illustrated by Matisse, 187 objects that belonged to the painter, and prints, tapestries, ceramics, stained glass & documents.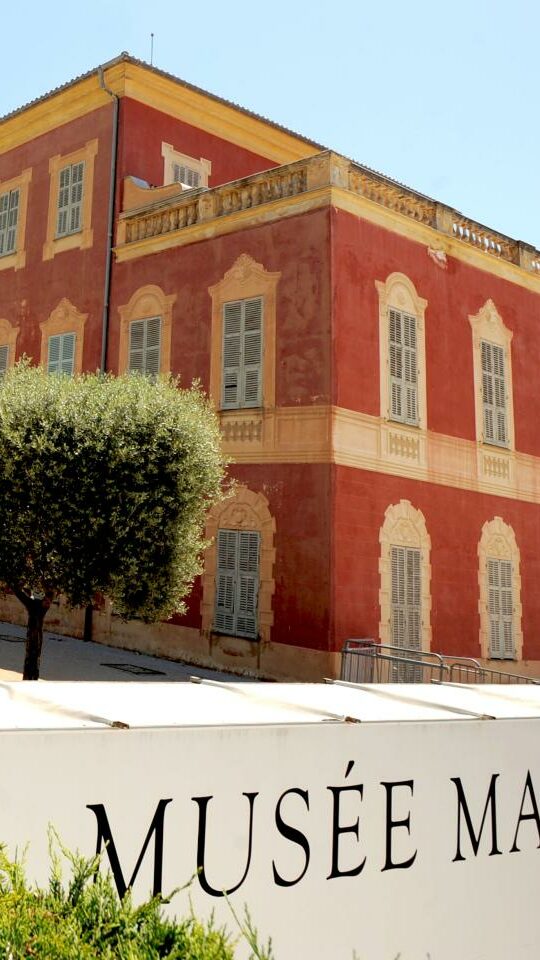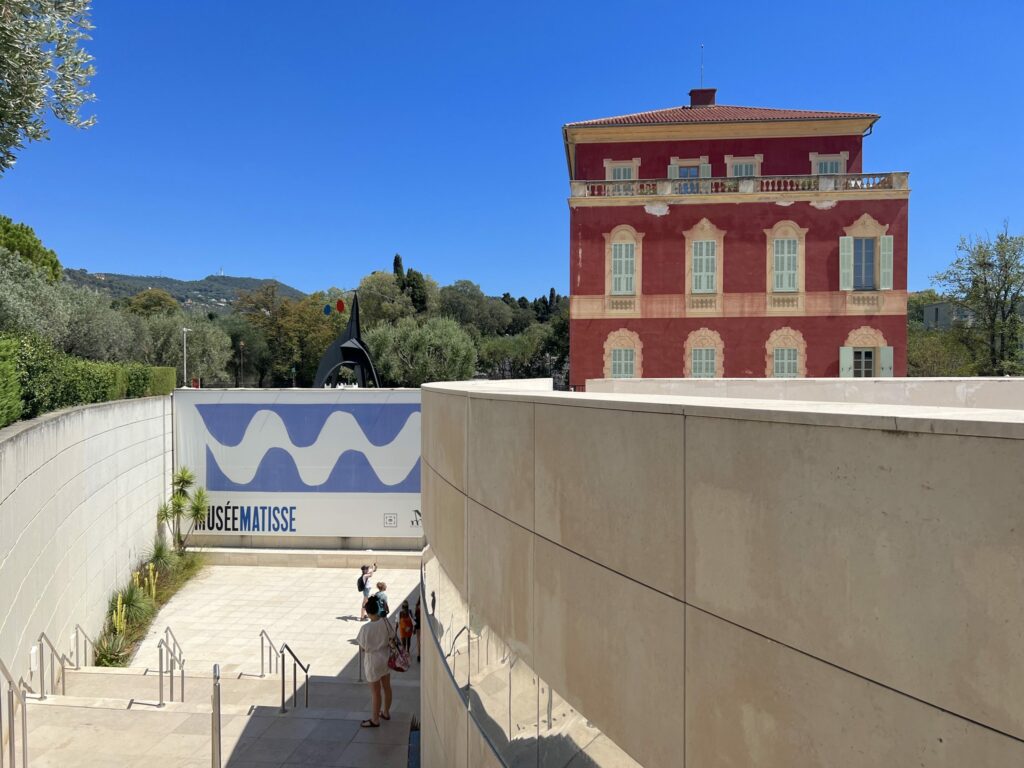 Opening times :
Closed on Tuesdays
From 10 am to 6 pm
Ticket price : 10€
Located in the heart of the city, next to Place Garibaldi and in the extension of the "Coulée Verte", MAMAC offers a dive in the International Postwar Art from 1950's to nowadays. With a collection rich in more than 1 400 works by 370 artists, (with an average of 200 on display), the museum offers – among others – an original dialogue between the European New Realism and American Pop Art. The museum also displays key works of minimal art and arte povera. Two major artists of the 20th century art form the heart of the collections: Yves Klein, with a permanent room that is unique in the world, made possible thanks to the long-term loans of the Yves Klein Archives, and Niki de Saint Phalle.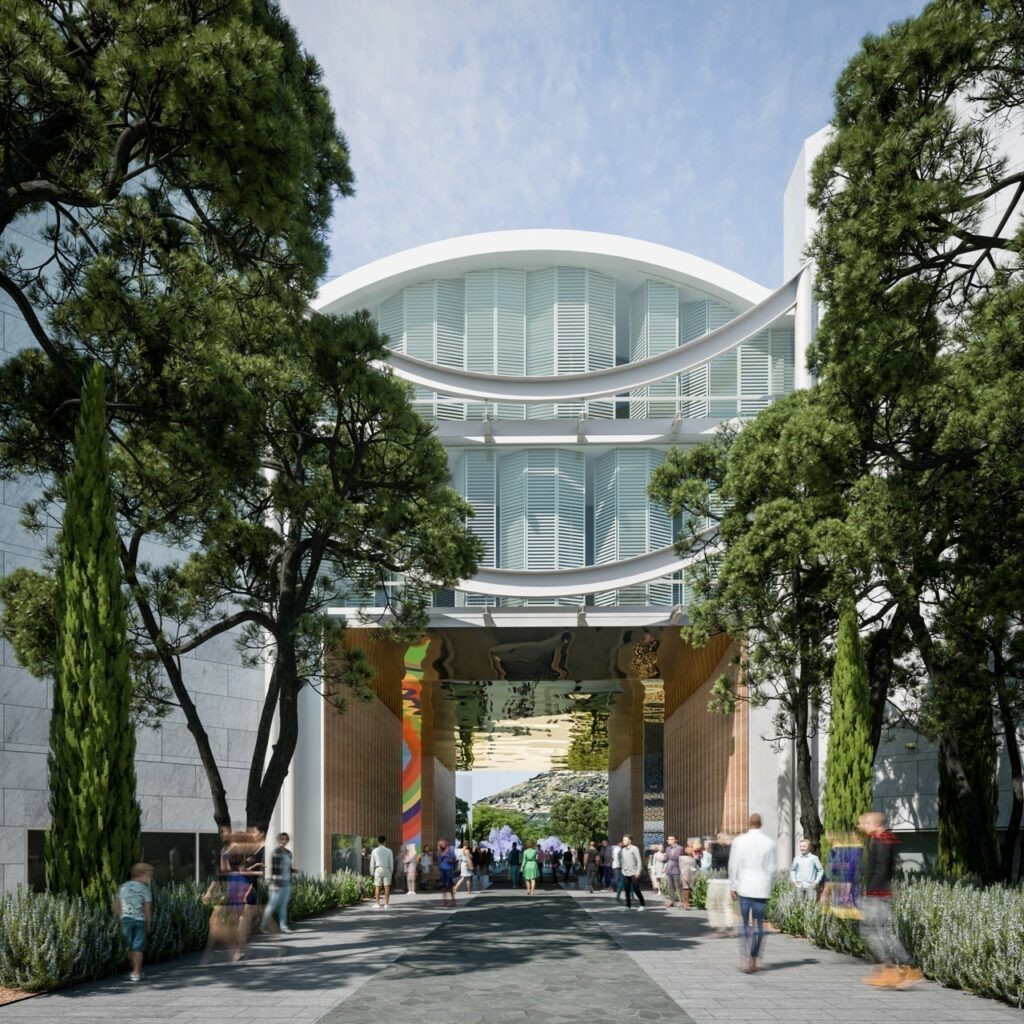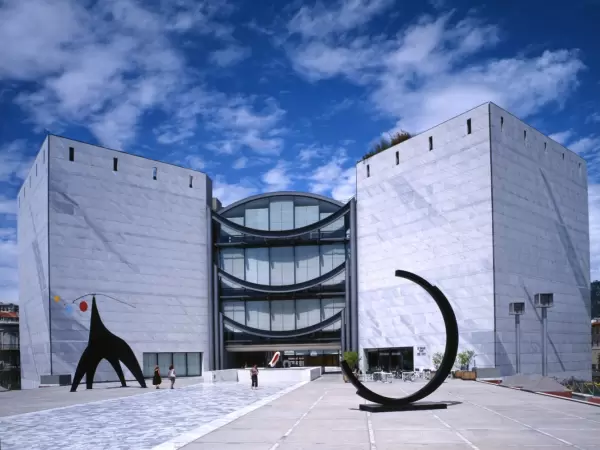 Opening times :
Closed on Monday
From 10am to 6pm
Ticket price : 10€
Current exhibitions :
« Oui, mais des mots étendars »,Caroline Trucco
April, 29th to October, 1st 2023
"The painting in fragments", Marcel Alocco
February, 18th to October, 1st 2023
Citation / Display of collections
July, 2nd to October, 1st 2023
"We live in the flicker", Thu-Van Tran
June, 10th to October, 1st 2023
The New National Museum of Monaco, or simply New National Museum, is the art museum of the Principality of Monaco. It promotes its heritage and disseminates contemporary creation through temporary exhibitions in its two establishments: Villa Paloma and Villa Sauber.
Villa Paloma is one of the most beautiful patrician residences in Monaco. The stained glass windows in the large entrance hall were made by the master glassmaker from Nice, Fassi Cadet.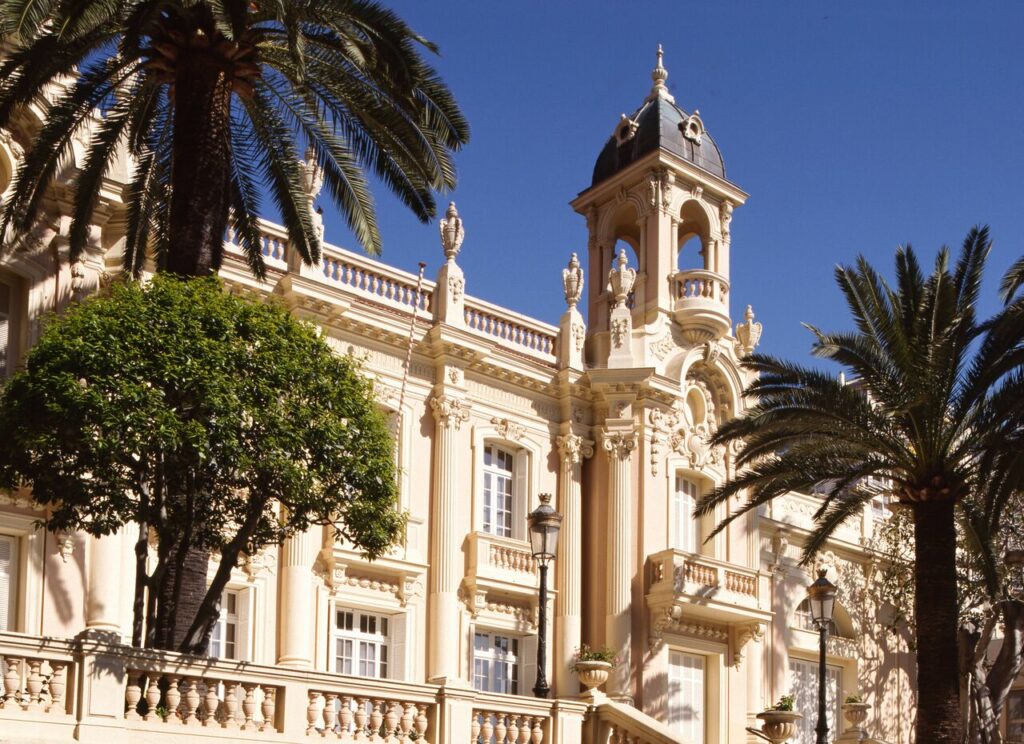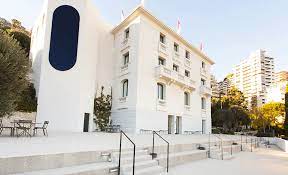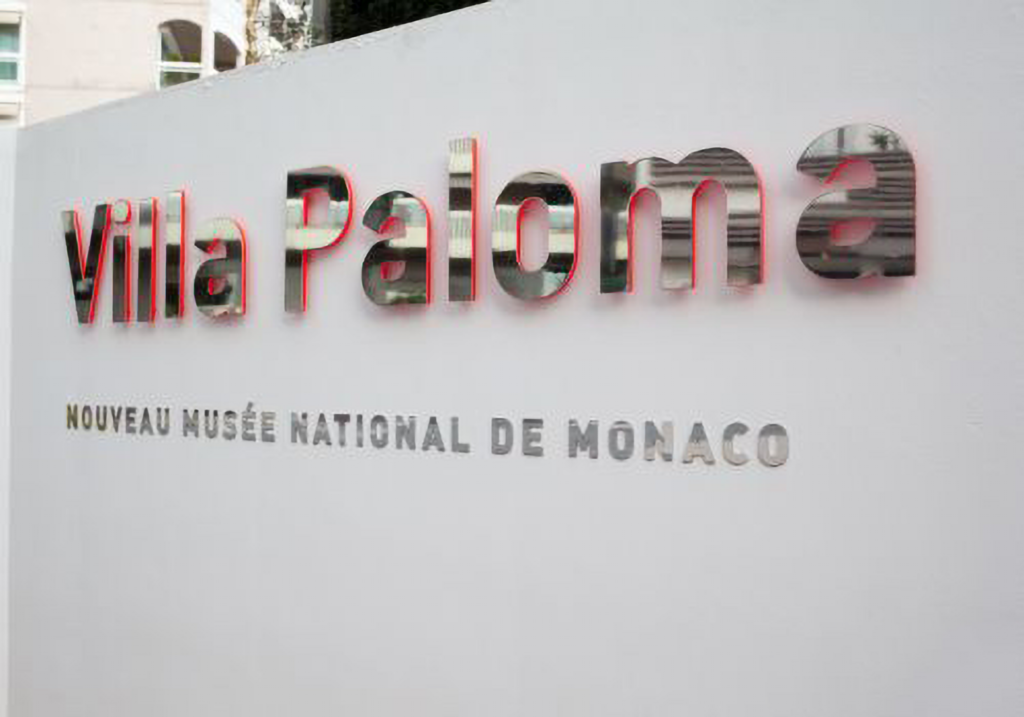 Opening times :
Every day from 10 a.m. to 6 p.m.
July and August from 11 a.m to 7 p.m.
Closed the four days of the Grand Prix
Ticket price : 6 €
Current exhibition at Villa Paloma:
"George Condo – Humanoids"
Curated by Didier Ottinger
NMNM – Villa Paloma, March 31st – October 1st, 2023
A true icon of modern architecture, Villa E 1027, the first architectural creation of Irish-born decorator and architect Eileen Gray (1878-1976), bears witness to her careful thought in the design of every detail. Villa E-1027 is th, Accessible only by the coastal path called customs officers, in Roquebrune-Cap-Martin in the Alpes-Maritimes in France. It is a typical example of modernist architecture of the 1930s.
Just like the villa, its gardens and grounds are classified as historical monuments.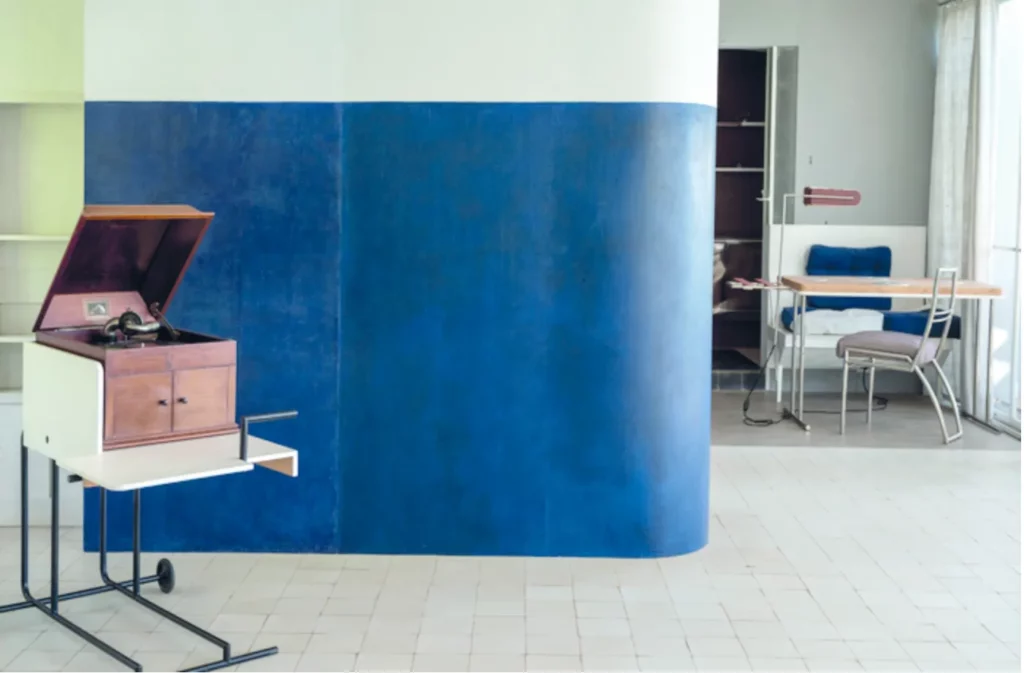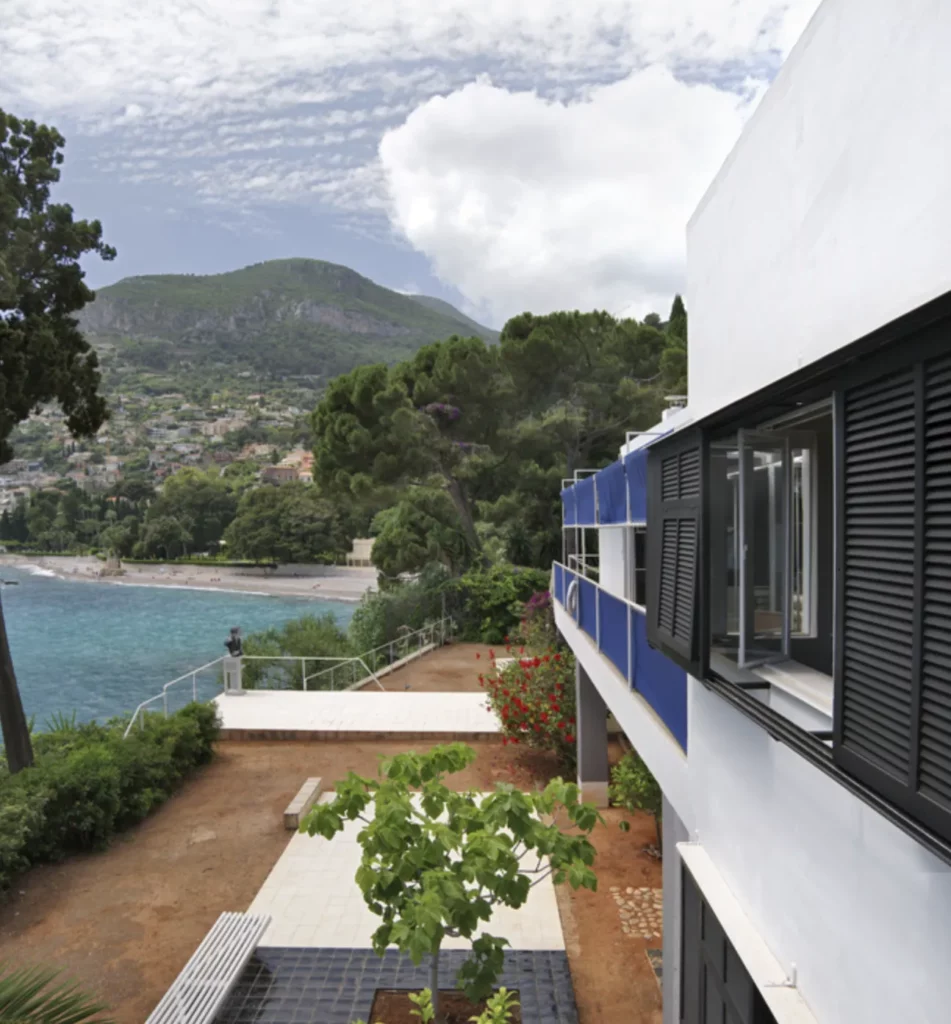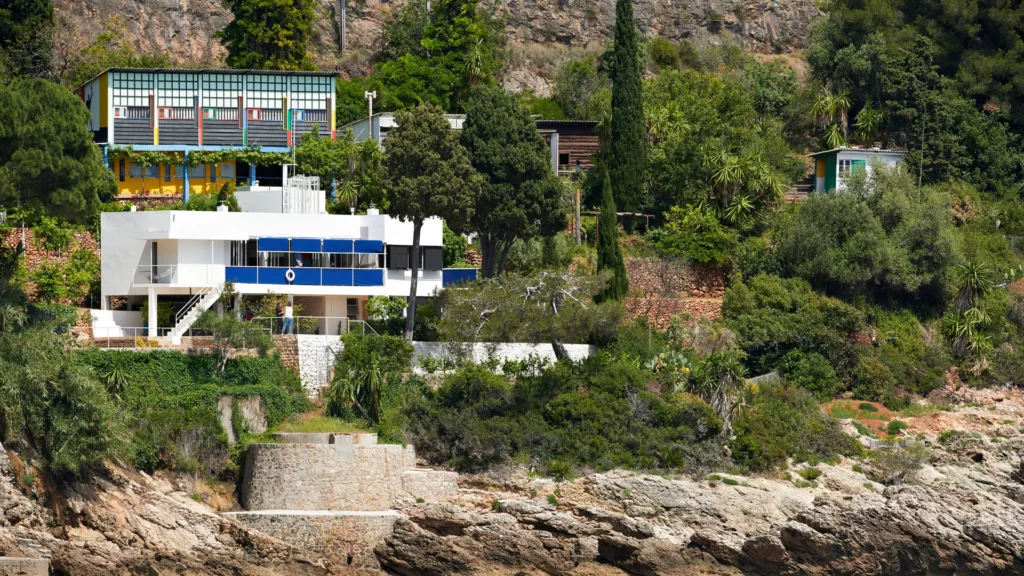 Opening times :
From April 1st to October 30th – closed on Monday in October
Opening of the Hangar 9:30 am – 5:30 pm
4 guided tours per day (10 am, 11 am, 2 pm and 3 pm)
To book a visit, you must book directly online at :
capmoderne.monuments-nationaux.fr
Children under 7 years old, as well as babies are strongly discouraged on the site.
Ticket price : 18€
The Marguerite & Aimé Maeght Foundation is a unique example of a private european Foundation. Inaugurated on July 28th 1964 by André Malraux, then Minister of Cultural Affairs, this architectural ensemble was entirely conceived and financed by Marguerite & Aimé Maeght to present modern & contemporary art in sort of nature.
A true museum in nature, the Maeght Foundation is an exceptional site that contains one of the most important collections in Europe, with paintings, sculptures,drawings and graphic works of modern art from 20th century.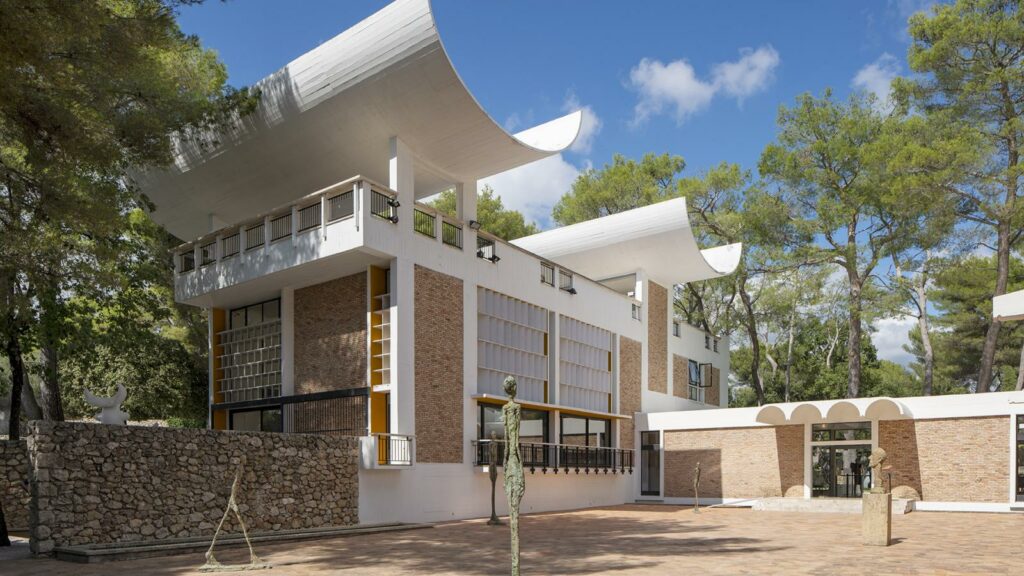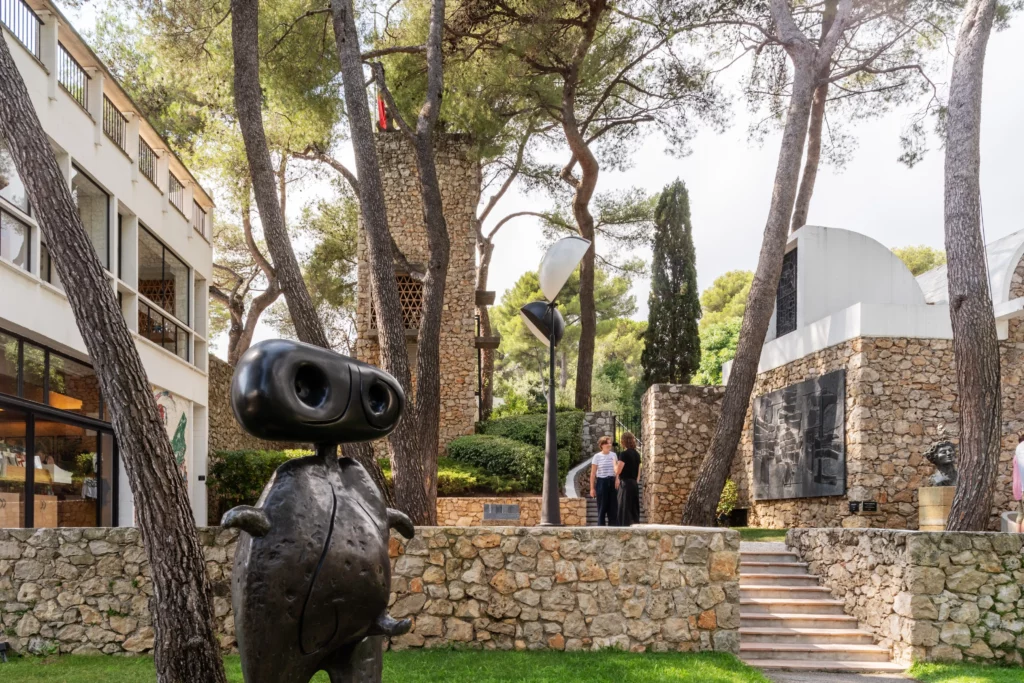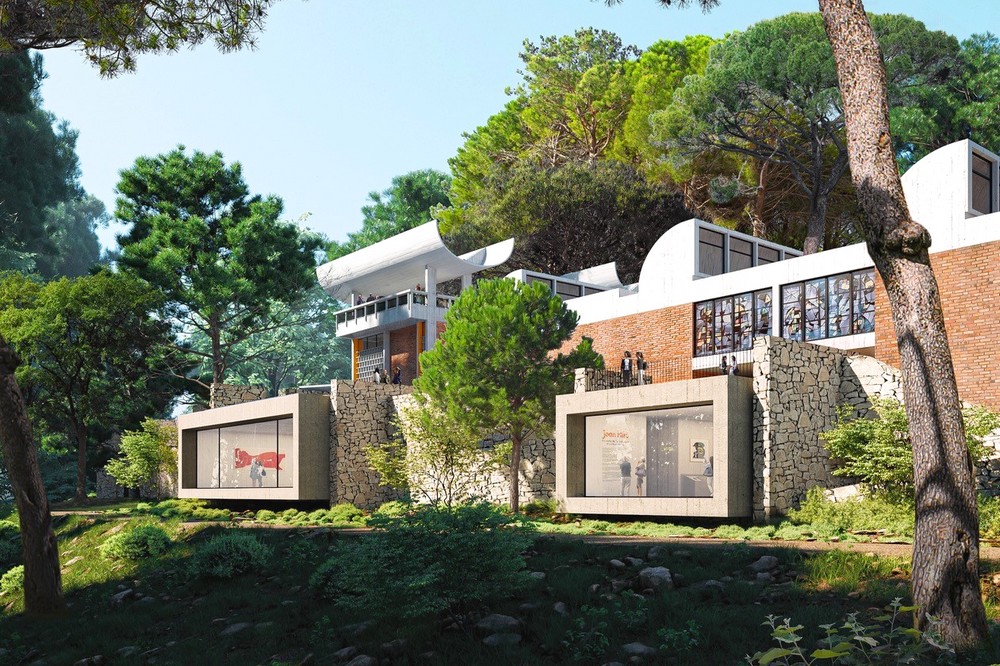 Opening times :
The Foundation is closed for extension works.
It will open again on July 1st, 2023.
Ticket price : 16€
While Henri Matisse was living in Vence from 1943 to 1948 and out of friendship for the Dominican Sister Jacques Marie who had once posed as a model for him, he agreed to decorate the Rosary Chapel. The painter had first thought only of the windows. but he ended up working on the very design and the completion of the Rosaly Chapel. This realization is his spirual will. the beauty of the volumes defined by Matisse, solid white, simple and pure on the floor, walls and ceiling are fascinating lemeon yellow (light).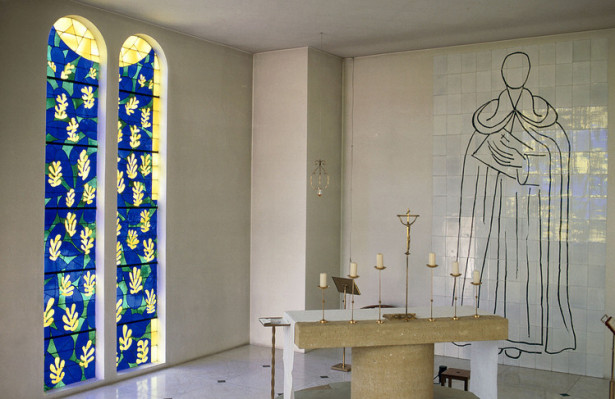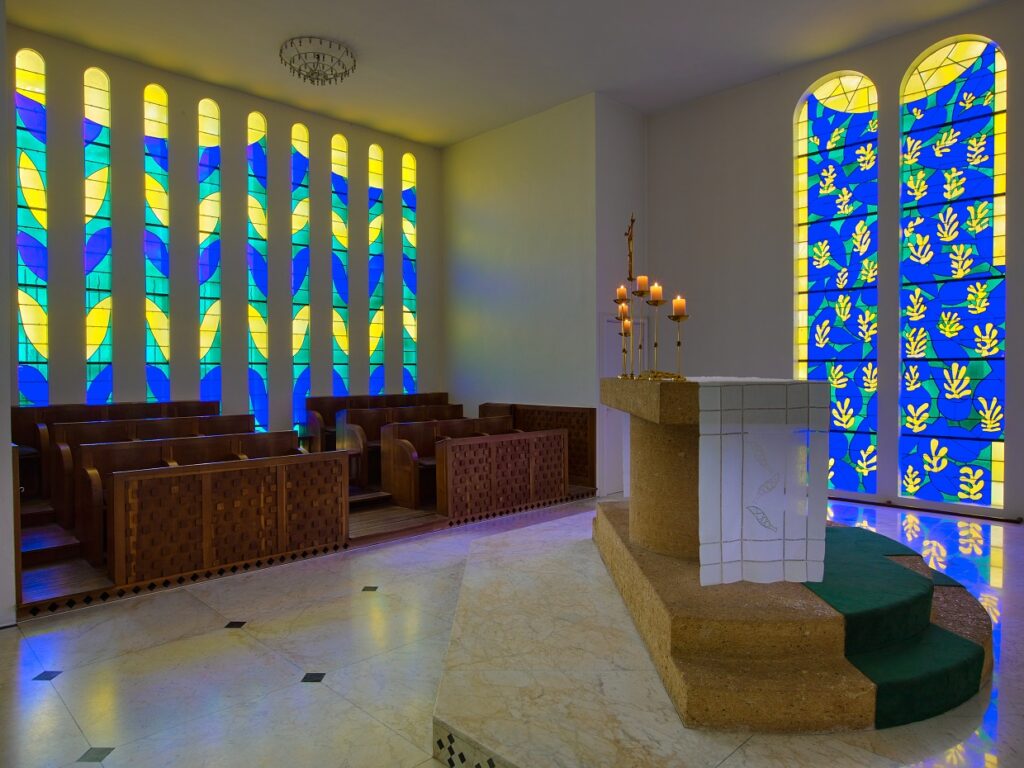 Opening times :
Full days : Tuesday, Thursday and Friday – 10am to 11:30am // 2pm to 5:30pm
Afternoons only : Wednesday and Saturday – From 2pm to 5:30pm
Ticket price : 7 €
The Fernand-Léger National Museum or Fernand-Léger Museum is a national museum located in Biot in the Alpes-Maritimes and dedicated to the work of the famous French artist of the 20th century Fernand Léger.
Bringing together a unique fund of paintings, ceramics and drawings, the collection of the Fernand Léger National Museum allows everyone to discover this major avant-garde artist, from his cubist research to the large colorful compositions of the 1950s. Contrasts of shapes and dynamism of color evoke the rhythm of the machine, the poetry of objects and the beauty of the big modern city.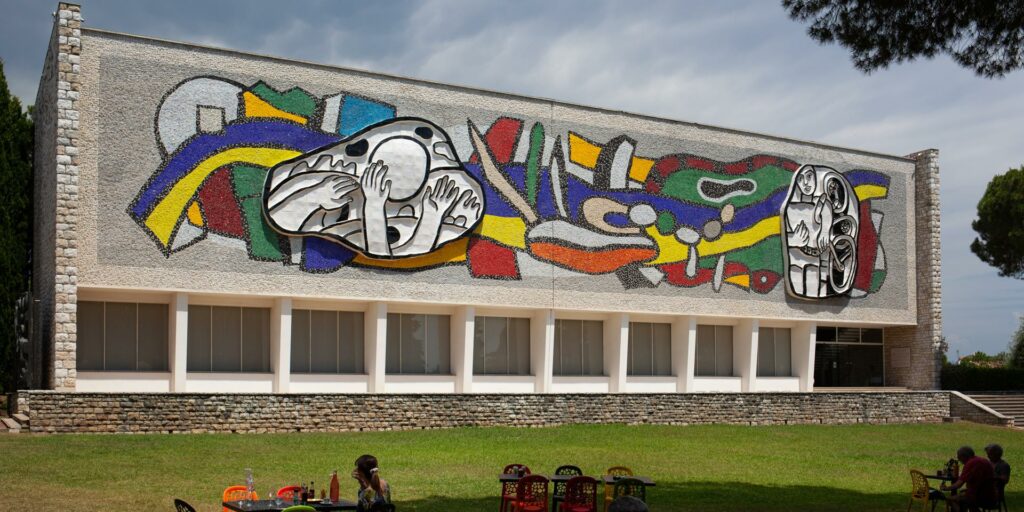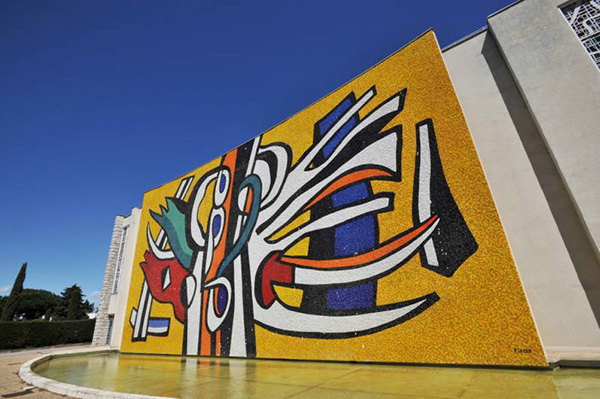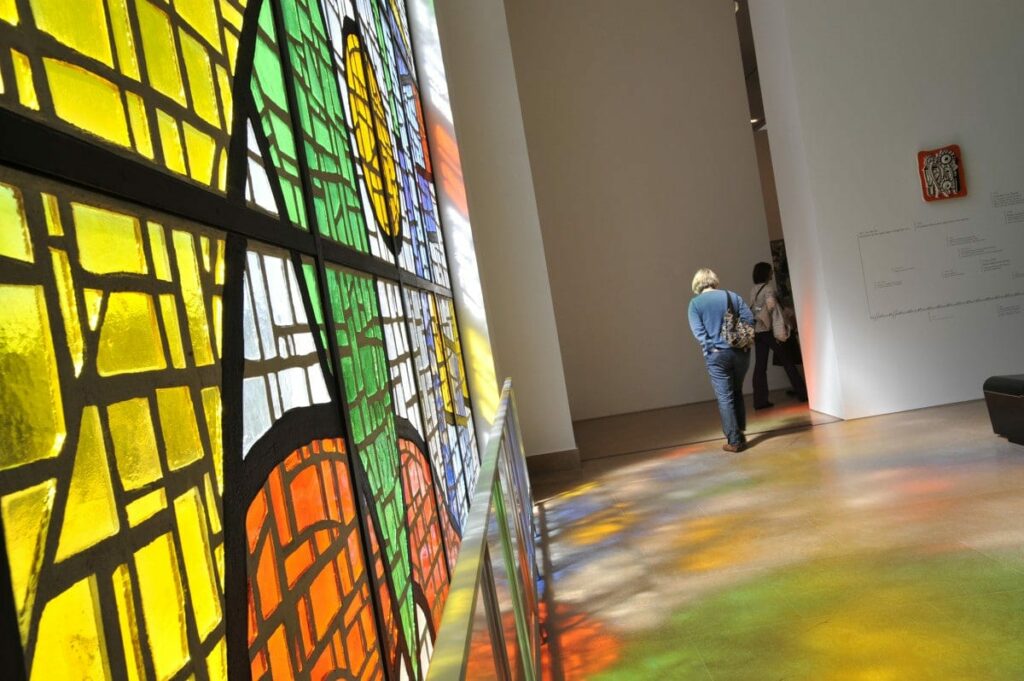 Opening times :
Open every day except on Tuesdays
10 am to 6 pm
Ticket price : 7,50 €
The Picasso Museum is a French art museum opened in 1966. It occupies the Château Grimaldi, place Mariejol in Antibes, in the Alpes-Maritimes.
Pablo Picasso, an exceptional painter and artist, was in love with Provence and the Côte d'Azur. He thus multiplied his stays there and resided there for many years. He painted many paintings there, but also tried his hand at ceramics in the town of Vallauris.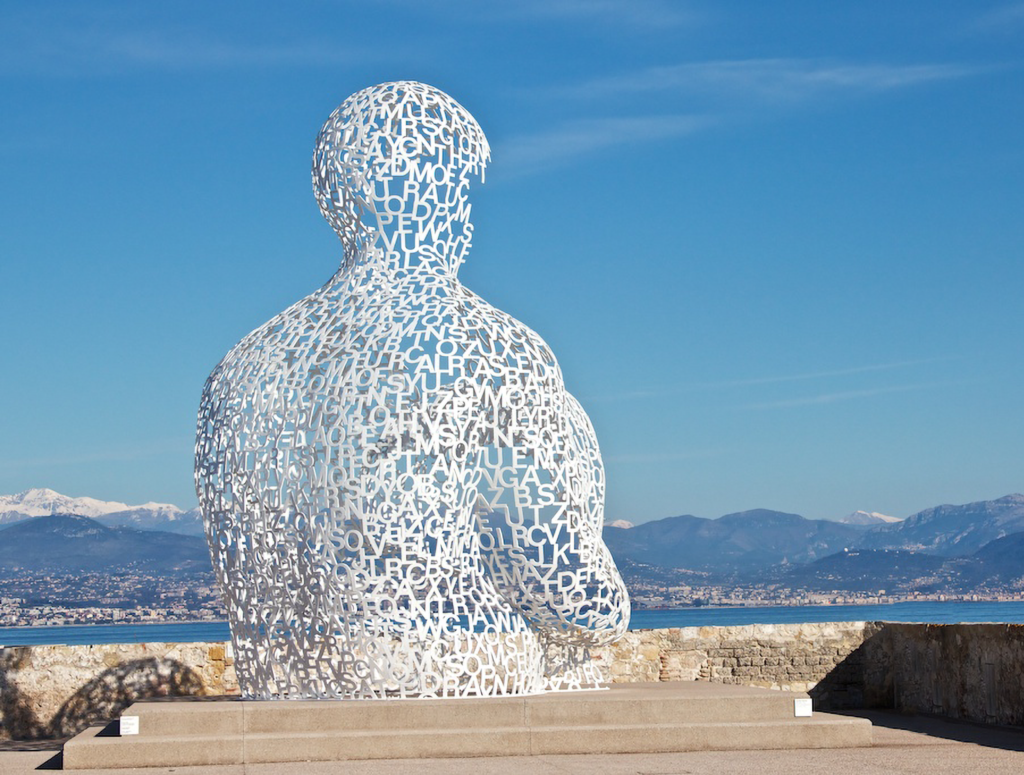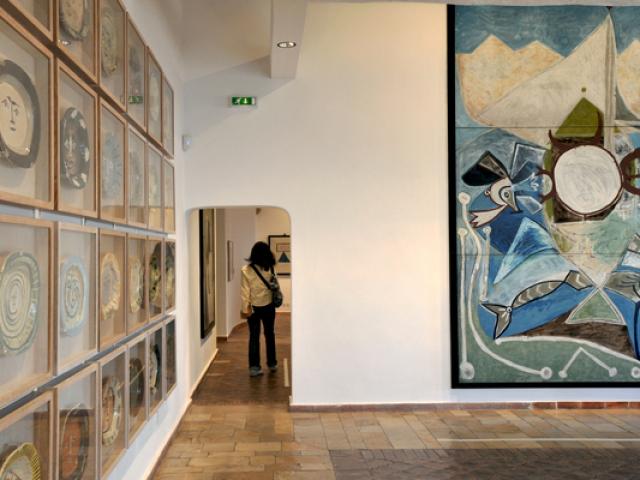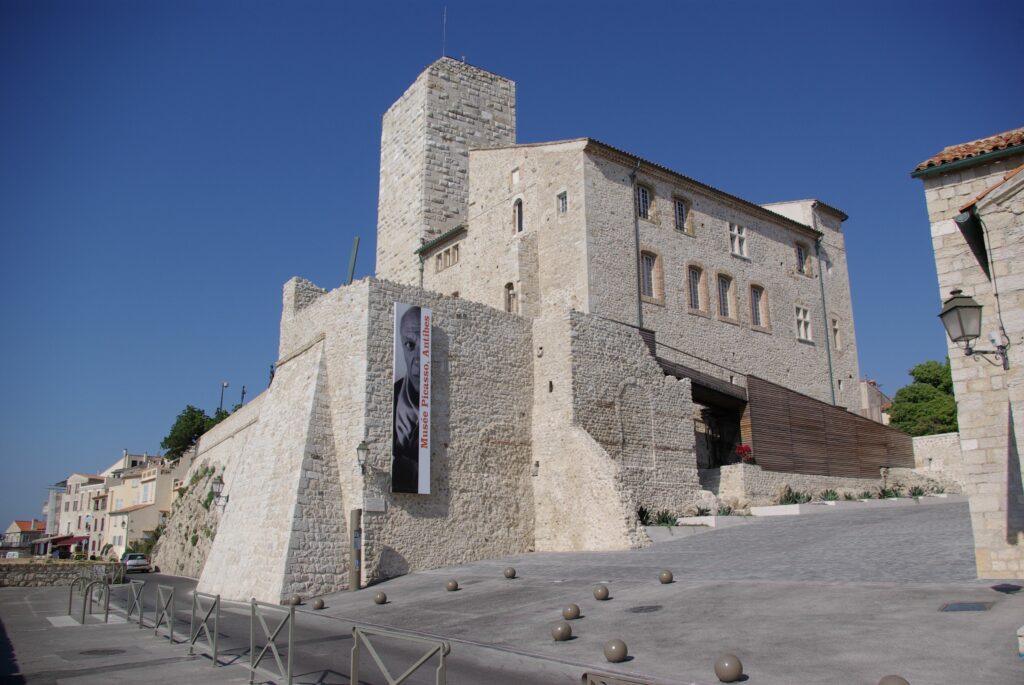 Opening times :
Open every day except on Mondays
10 am – 1pm // 2 pm – 6 pm
Ticket price: 8 €